ComputerXplorers offers exciting and innovative technology-based activities ideally suited to holiday programmes
Not every child wants to play all holiday - ComputerXplorers exciting one day holiday workshops are the perfect solution to those looking for lots of fun in a sociable setting while stretching their creativity, their brain cells and learning some valuable new skills along the way.
Easter Holiday One day Workshops 2019
3D Animation Programming
Using an innovative 3D programming environment, children will design and program their own unique 3D world or video game. Suitable for many levels of ability this software is used by professional animators and even by undergraduate students on Digital Media courses. Final productions can be saved to a wmv video format so they can be shared with friends and family.
Web Design
Children will use software specially designed for education, to create a five (plus) page website, (a fanzine online) about one of their favourite things. A game, a pop band, a theme park, sports team, fashion brand? Using a variety of multimedia features, all within a protected environment.
Developing skills in research, creativity and design: they will name it, research it, write stories for it, and add images and videos. They will also be introduced to HTML code.
Their creation will go on a real www address where they can show it off to friends and family!
Robotics/Engineering
We have a range of exciting programmable devices: BBC Micro:Bits to create simple circuits, wearable, playable technology and more, Lego© to build robots which move and react to their surroundings through sensors, and Edison© our new robot cars which read barcodes or use block programming and sensors to control movement. All of which will be a brilliant fun-packed day of making and programming, as well as nurturing skills in maths, technology and engineering.
CHECK OUT VENUES AND DATES BELOW
@ Bath College (City Centre Campus).
Workshops will take place in an IT Suite (M512) at the City Centre Campus.
| | | |
| --- | --- | --- |
| Tuesday 9th April | 3D Animation Programming | CXBB1156 |
| Wednesday 10th April | Web Design | CXBB1157 |
| Thursday 11th April | Robotics/Engineering | CXBB1158 |
@ City of Bristol College Ashley Down Campus
Workshops will take place in the IT Suite near the main reception: we will email a map once booking is confirmed.
| | | |
| --- | --- | --- |
| Tuesday 16th April | 3D Animation Programming | CXBB1159 |
| Wednesday 17th April | Robotics/Engineering | CXBB1160 |
Essential Information
· Workshops will run 9.30am to 4.30pm. (Drop off 9.20 am, Pick up 4.30pm).
· Please provide a packed lunch for your child(ren). We will provide healthy drinks and snacks for the morning and afternoon breaks - PLEASE ENSURE WE ARE AWARE OF ANY FOOD ALLERGIES YOUR CHILD(REN) MAY SUFFER..
· Activities are designed for children aged 8 to 13, but please contact us if your child is interested, but outside of the age range.
· Click on the link here, or the 'Book a class' button at the top of the page to book! Please select the workshop you would like to attend from the dropdown list on the right.
· Sibling discounts available.
· Any problems making a booking please contact us.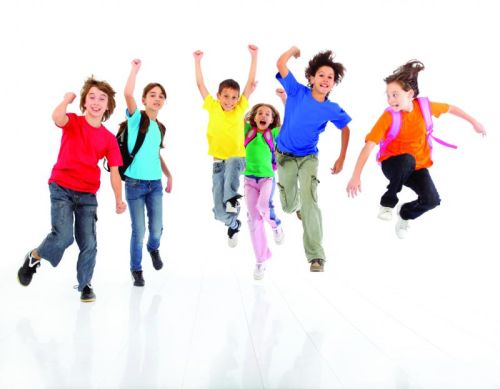 ---
What else we do...